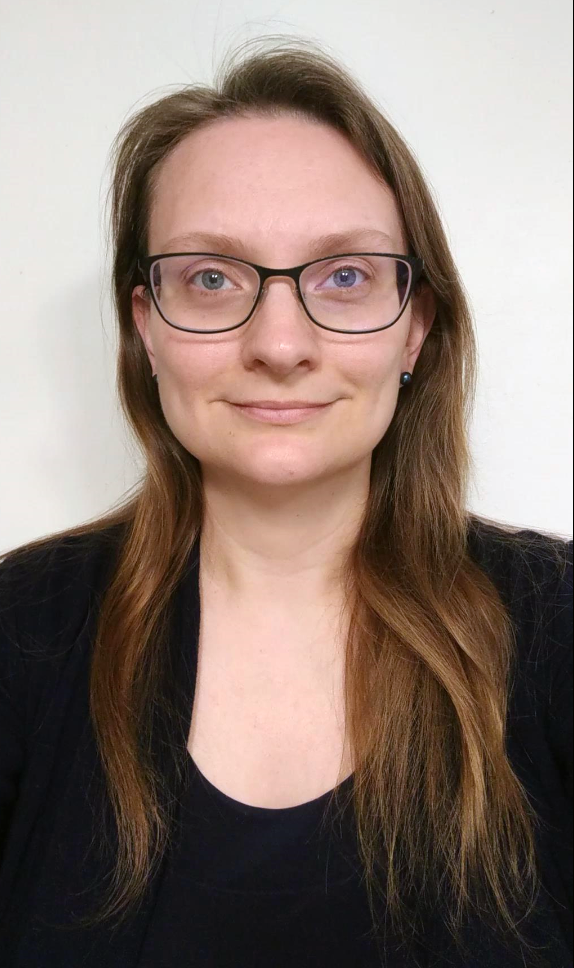 Dr. Denina Simmons was appointed to the Faculty of Science at the University of Ontario Institute of Technology in July 2018, where she is a Tier II Canada Research Chair in Aquatic Toxicology and runs the Aquatic Omics Lab. Denina received her undergraduate degree from Ryerson University and then completed her master's and doctoral degrees at Trent University. Denina completed two consecutive post-doctoral fellowships at Environment Canada and after that, she had two consecutive contracts working on 'Omics projects with the Ontario Ministry of Environment, Conservation, and Parks.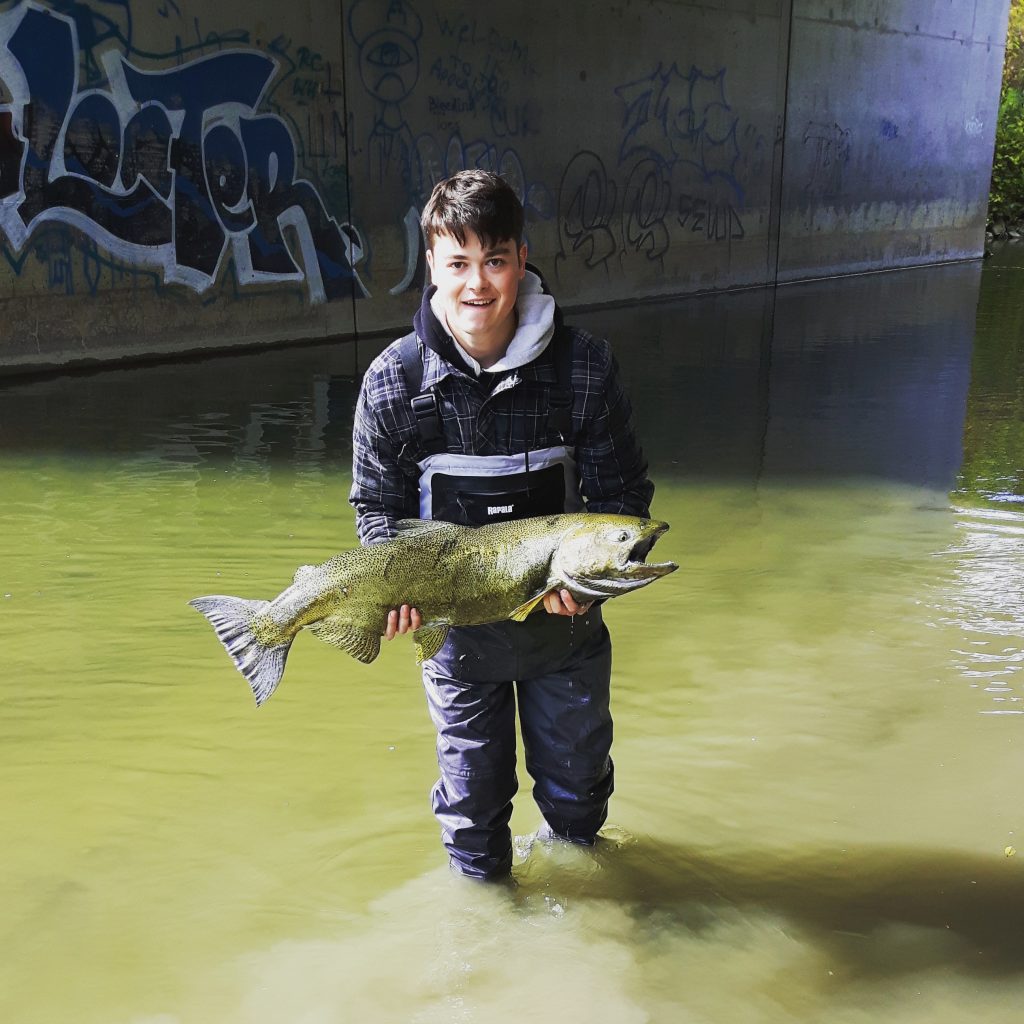 Simon Pollard – H.BSc. Biology, McMaster University.
Simon is a graduate student in Applied Biosciences (M. Sc.) at Ontario Tech University, and is currently investigating the effects of perfluorocarbons (PFCs), a large class of synthetic compounds which have been in wide use in industry and consumer products for the past 50 years. Simon is especially interested in the effects of PFCs on lipid metabolism in fish and how seasonal dietary changes may affect toxicity. Another pertinent question is whether PFCs will impact energy stores in fish, and if so, what potential impacts this could have at the level of the food chain.
When he is not doing research, some of Simon's favorite activities are fishing, camping or anything else that involves getting out in nature. As a young child, Simon always had a great appreciation for the natural world and this is one of the factors that made him interested in aquatic toxicology.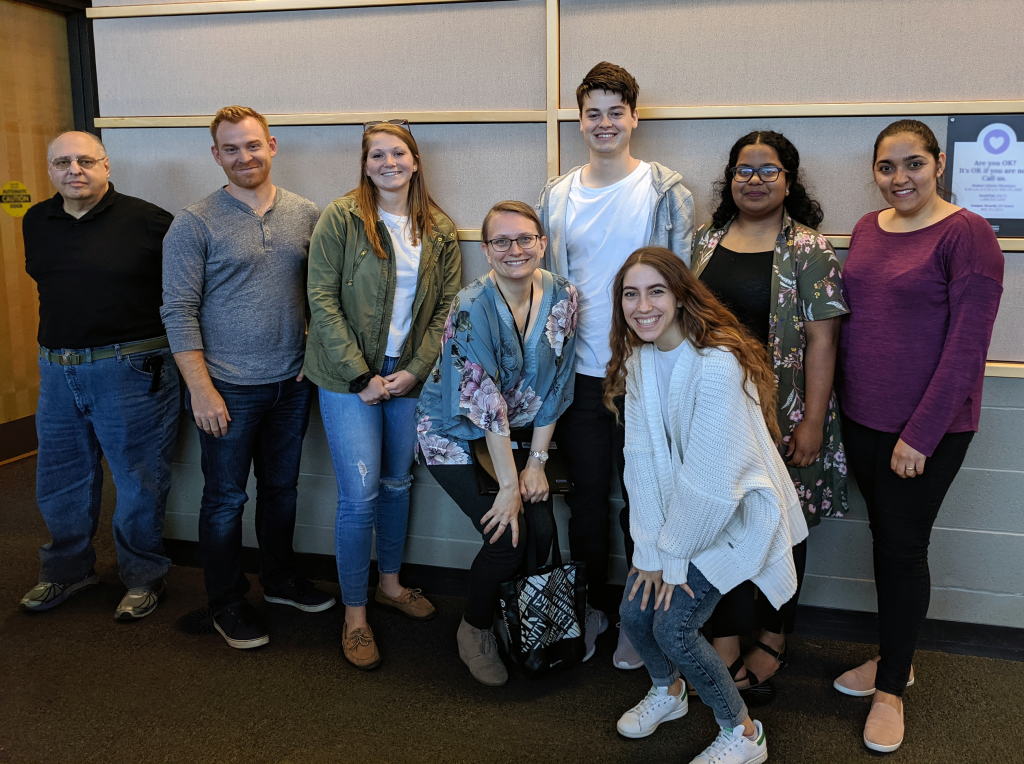 Summer 2019 Lab Group. From left to right: John Guchardi, Dr. Jordan Anderson, Christine Flaherty, Dr. Simmons, Simon Pollard, Cashmeira-Dove Tyson, Sushmitha Srinivasan, Dr. Camila Athanasio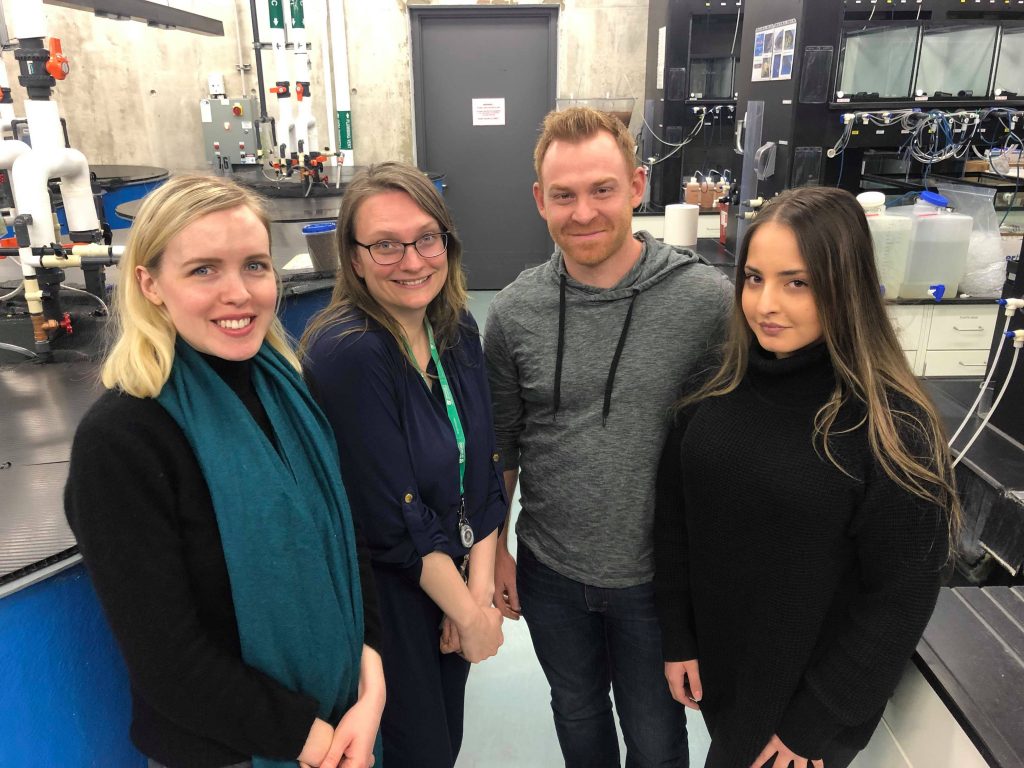 2018-2019 Lab Group. From left to right: Jessica Leger, Dr. Simmons, Jordan Anderson, Nancy Tannouri.