The Aquatic Omics Lab is in the Faculty of Science at Ontario Tech University and is supervised by Dr. Denina Simmons.  The research we do falls at the intersection of environmental toxicology, bioanalytical chemistry, and bioinformatics. Dr. Simmons is very interested in how small changes to minute detail can have large effects on the big picture. With that in mind, her research aims to identify patterns in large molecular data sets that can be used as indicators of biological stress – in organisms and ecosystems.  Dr. Simmons' long-term goal is to use the information we learn from our research to improve environmental effects monitoring programs by using non-lethal methods and high-throughput 'Omics approaches.
Ontario Tech University is located in Oshawa, Ontario, Canada. Our school is home to some of the most innovative research in Ontario. The Aquatic Omics Lab includes a state-of-the-art Aquatic facility, analytical instrumentation, and bioinformatics tools which are all dedicated to performing multi-omic analyses. We welcome visitors and are always looking for inquisitive people and industrial/government partners to join our diverse research team – please contact us to arrange a tour.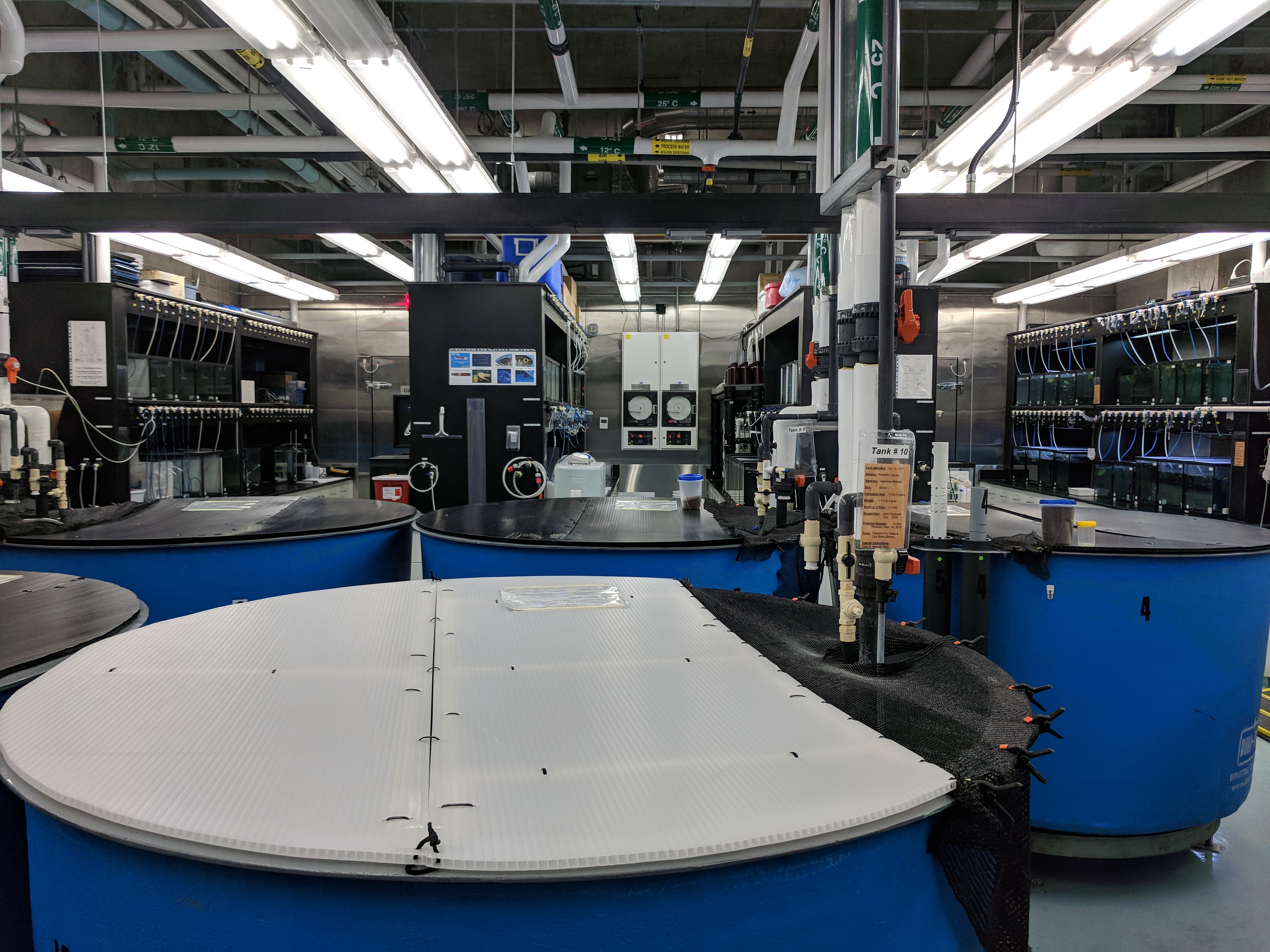 We also have a state-of-the-art Liquid Chromatography Quadrupole Time-of-Flight Mass Spectrometer that we use to measure proteins and metabolites in biofluids and tissues from fish and other aquatic animals. This instrument was obtained with funding from the NSERC Research Tools and Instruments program.